One-day free divorce consultation hotline for foreigners
2023/2/8Notice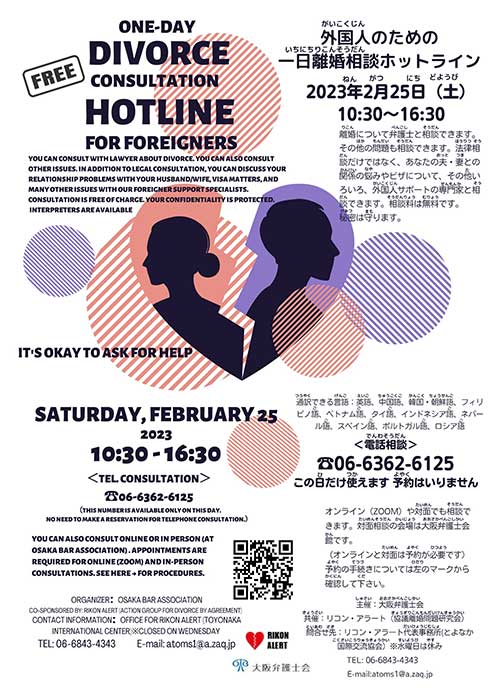 You can consult with lawyer aboutd ivorce. You can also consult other issues. In addition to legal consultation, you can discuss your relationship problems with your husband/wife, visa matters, and many other issues with our foreigner support specialists. Consultation is free of charge.Your confidentiality is protected.Interpreters are available.
Saturday, February 25 2023
Tel. Consultation
06-6362-6125
This number is available only on this day. No need to make a reservation for telephone consultation.
You can also consulton line or inperson (at osaka bar association). Appointments are required for online (zoom) and in-person consultations. See here → For procedures.
Organizer: Osaka bar association
Co-sponsored by: Rikon Alert (action group for divorce by agreement)
Contact information: Office for Rikon Alert (Toyonaka international center)
※Closed on Wednesday